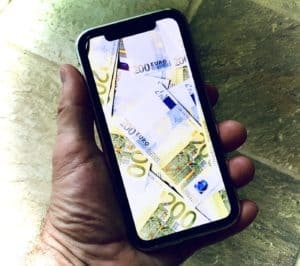 Fast-growing Fintech Raisin has integrated Naqoda's tax engine solution.
Raisin is a Fintech that provides access to higher interest savings accounts in multiple countries. Naqoda provides a multi-country software solution for the calculation and reporting of interest income tax and capital gains tax.
Raisin states that it will now have all the compliance requirements of German withholding tax (or Abgeltungssteuer). Raisin did not clarify if the service will be offered to other European countries or the US.
The German flat-rate withholding tax, or Abgeltungssteuer, is a tax on private income from capital and capital gains. This flat rate withholding tax came into effect on the 1st of January 2009.
Raisin COO and co-founder Michael Stephan explained the new service:
"By integrating Naqoda's engine, we can offer Raisin customers in Germany an improved service. Those who select fiduciary deposit products now have a streamlined and transparent way to calculate and report the withholding tax on the income they earn from their Raisin-brokered savings."
Raisin's marketplace offers simple access to guaranteed deposit products from all over Europe, as well as globally diversified, ETF portfolios and pension products (currently available in Germany).
Since launch in 2013, Raisin has brokered €17.5 billion for more than 215,000 customers.