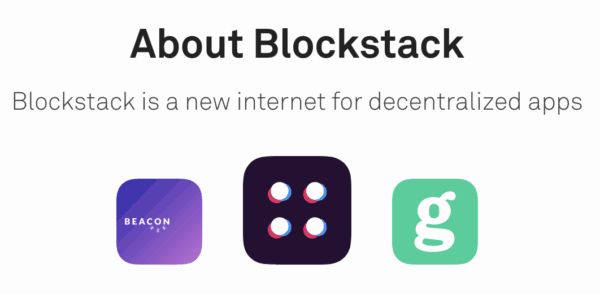 In an email distributed yesterday (May 31), Blockstack announced the commencement of "Testing the Waters" for a potential security token offering (STO) under the Reg A+ security exemption. Last month Blockstack Token LLC filed a Form 1-A and offering circular with the Securities and Exchange Commission (SEC) to raise up to $50 million in the STO for "Deferred Delivery Agreement for Stacks Tokens.". The offering circular was updated earlier this month.
In the email, Blockstack stated:
"Although the SEC has not yet qualified the offering statement, we are pleased to open pre-registration as a part of the "testing-the-waters" phase of our planned sale of Stacks tokens. Pre-registering now helps us gauge interest and also verifies your identity, making it easy to complete your purchase if and when the sale is qualified."
Being able to gauge investor interest in a security offering prior to actually selling the security is one of the characteristics of the Reg A+ exemption. Blockstack is using the Coinlist service to facilitate the STO.
Blockstack noted that completion of pre-registration does not complete the purchase of Stacks tokens, and you are not obligated to purchase the amount of Stacks tokens you indicate during your pre-registration, or any Stacks tokens at all.
To date, not a single Reg A+ STO has been qualified by the SEC. Yesterday, the SEC Director of Corporate Finance, Bill Hinman, commented on the qualification process stating it has been a "deliberative process" yet they hope to see some of these issuers succeed.
Many crypto industry insiders have pegged Blockstack to become the first Reg A+ STO offering to be approved by the SEC.
Blockstack has captured the support of some high profile investors including the Harvard University Endowment Fund.
Reg A+ benefits from the fact that both accredited and non-accredited investors may participate in the offering and the security may become tradable immediately.