Canadian direct bank Tangerine announced on Tuesday it has formed a partnership with digital banking solutions, Meniga. According to Tangerine, the new collaboration allows Tangerine to deploy Meniga's digital banking solutions to all its clients, as part of its commitment to providing innovative solutions that help Canadians make smart decisions with their money.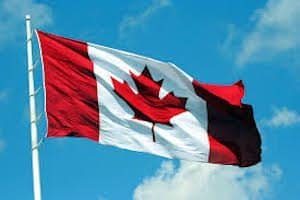 Tangerine also reported that the integration of Meniga's software means clients have a clearer view of their finances through more accurate categorization of their transactions and a more customized banking experience – consistently across their online and mobile channels. Clients will notably have an easier time making the smart decisions needed to get ahead financially, by staying on top of their spending and saving behaviors. Speaking about the partnership, Georg Ludviksson, CEO and Co-founder of Meniga, stated:
"We're proud to partner with Tangerine Bank, one of the most innovative and customer-centric banks in the world, with a strong emphasis on digital excellence. The partnership with Tangerine represents a key milestone for our global expansion ambition, as Meniga gains a strategic foothold in North America."
Mark Nicholson, Vice President of Client Experience at Tangerine, then noted:
"Meniga shares our vision for the future of digital banking, and the partnership between us is a natural fit. The innovations we're working on together will help us to radically transform our clients' banking experiences and alter the nature of how consumers engage with their money."
Tangerine went on to add that as part of the project, it has introduced individualized banking enhancements that help clients get true value from their banking experience. The first phase of the rollout includes Meniga's transaction enrichment, data-driven personalized insights, and reports.