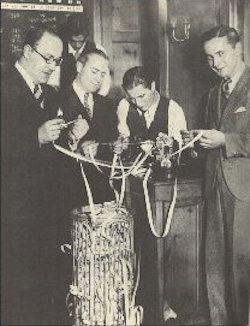 Following an $8 million funding round, Beaxy has launched a full-service cryptocurrency exchange. Beaxy is currently available in 185 different countries and 43 US states.
In a blog post, Beaxy added some insight into the tiered roll-out explaining that "certain aspects of the exchange may be inaccessible or under temporary maintenance."
Beaxy reports that it is using the same trading tech that powers Nasdaq. Beaxy has enlisted the assistance of OneMarketData and Kingdom Trust to "bring legitimacy and trust to a clouded and seemingly-precarious industry."
Beaxy says that over 60,000 users have pre-registered to gain access to the crypto trading platform which launches with 26 different pairs (16 in the US).
Beaxy also says that it offers nine order types and it is committed to onboarding traditional traders, retail and institutional investors. Beaxy adds that it is "fully compliant with stock market financial regulations, rigorous AML / KYC vetting processes."
Beaxy CEO Artak Hamazaspyan said he couldn't be happier with the product they have built. Hamazaspyan said he was "confident we've built a best-in-class trading platform."
Beaxy claims transaction speeds of 225,000 per second per trading pair, a performance metric it claims is an order of magnitude faster than any other current digital asset exchange.
Ross Dubin, Global Head of Sales of OneMarketData, stated:
"Beaxy's ambition to build a top of the line cryptocurrency exchange made them an obvious partner. After the matching engine was built, OneTick Surveillance was deployed. OneTick Surveillance is currently in use by global banks across multiple desks. It is used by the world's largest options broker, the world's largest algo operator, and one of the world's most trusted stock exchanges to meet regulatory requirements across multiple asset classes and global jurisdictions. The result is a cryptocurrency exchange with technology on par with leading traditional exchanges that can meet global regulatory requirements."
Beaxy was founded in October 2017 by software engineers Hamazaspyan and Mittal Patel (CTO).
Beaxy said that it intends to expand operations in the U.S, expand into Europe, and integrate fiat deposits and withdrawals from around the globe.