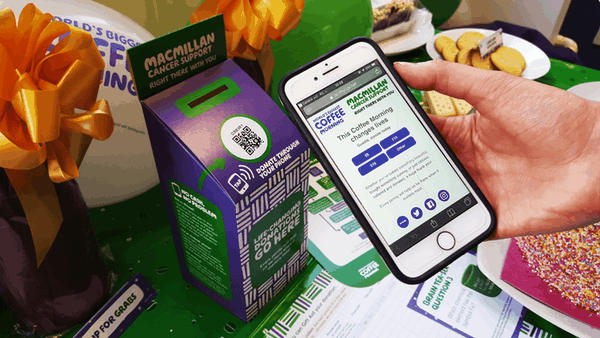 Thyngs, a UK-based mobile technology platform, is now seeking £250,000 through its new equity crowdfunding campaign on Seedrs. This new funding round comes less than two years after Thyngs raised £301,310 through its Crowdcube campaign. The company is offering 4.77% in equity at a £4,992,476 pre-money valuation. 
As previously reported, Thyngs is looking to transform physical objects and locations into smart, connected, experiences that are engaging, rewarding, and memorable. The company has built a secure and affordable for businesses to take advantage of the mobile payments growth and create a sustainable business model in the UK fundraising sector. 
"Charities are using our platform to turn collecting boxes, shop windows and even staff into instant mobile donation points, more than covering ongoing costs with the extra income generated through Gift Aid. Global brands are also using it to engage and convert customers directly from marketing, merchandise, packaging, and products."
Thyngs noted its self-service platform is used by charities, retailers, publishers and re-seller partners to create new services in minutes. Printers and manufacturers embed specially designed hardware, stickers or cards (thyngs) into their existing print production processes with an incremental cost of pennies.
"Customers are able to measure all of the physical world interactions with their audience in real-time, showing unique insights. Thyngs show conversion rates and customer acquisition costs over 10x better than much digital marketing activity. Wasabi, MacMillan, Warner Bros, National Geographic, Royal British Legion, Monster Energy, ANZ Bank already work with Thyngs."
In regards to what the funds from the Seedrs campaign will be used for, Thyngs added:
"Thyngs has been working with PWC as part of their Raise programme and is actively engaging with a number of Series A VC funds with an aim to raise £3-4 million in early 2020 to significantly scale the business. This smaller investment round is intended to raise enough finance to increase monthly recurring revenues and business KPIs to the level required by most VCs in order that Thyngs can select the right partner to work with the next stage of growth."
So far, the funding round has raised more than £227,000 from nearly 50 investors. It is set to close later this winter.