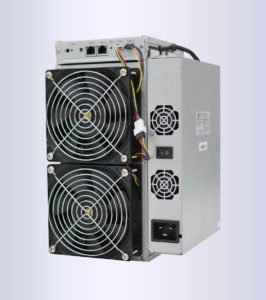 Yesterday, Canaan Inc. (Nasdaq: CAN) a Chines crypto mining company,  completed an initial public offering (IPO) of 10,000,000 American Depositary Shares (ADSs), each representing 15 Class A ordinary shares. Shares were issued at US $9.0 per share for a total offering of US $90 million.  assuming the underwriters do not exercise their option to purchase additional ADSs.
Shares in Canaan initially popped but have since dropped below the IPO price and now trade around $8.30 a share.
The underwriters have been granted an option, exercisable within 30 days from the date of the final prospectus, to purchase up to an additional 1,500,000 ADSs at the IPO price less the underwriting discounts and commissions.
Citigroup Global Markets Inc., China Renaissance Securities (Hong Kong) Ltd., CMB International Capital Ltd. are the active joint book-runners of the offering.
According to a filing with the SEC, initial lead underwriter Credit Suisse Group AG, exited the deal before the IPO.
Canaan was launched in 2013 and benefited from the crypto-boom. Canaan's products include various iterations of its AvalonMiner machines designed to effectively mint various proof of work cryptocurrencies.
During the past year or so, the shine has come off some of the crypto mining businesses as prices of various cryptocurrencies have declined. Bitcoin, the most popular crypto, is well off its all time high of around $20,000 but BTC has traded higher during 2019. Currently, Bitcoin trades around $7000.