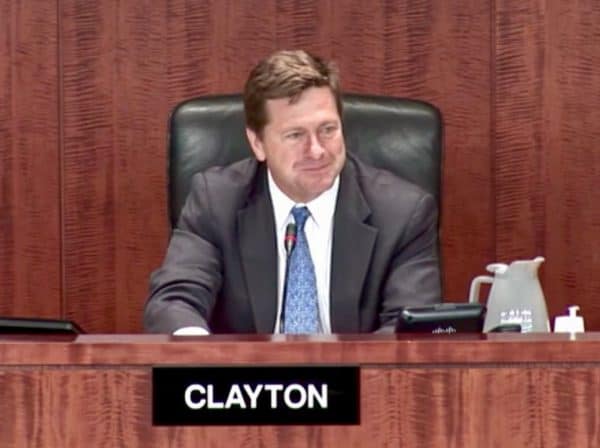 The US Securities and Exchange Commission (SEC) has scheduled a conference tackling the topic of "The State of Our Securities Markets." The event, which is open to the public, will take place on December 4th, 2019 at SEC HQ on F Street in Washington, DC. The SEC is currently accepting registrations here.
The precise agenda will be published at a later date but the Commission has posted a list of participants including SEC Chairman Jay Clayton, Risk Analysis Director S.P. Kothari, and Division of Investment Management Director Dalia Blass.
The "outside experts" include:
Tobias Adrian, Financial Counsellor and Director, Monetary and Capital Markets Department, International Monetary Fund
Gary Cohn, former Director of the National Economic Council
Nate Goldstein, Assistant Chief, Economic Analysis Group, Antitrust Division, U.S. Department of Justice
Glenn Hutchins, Co-founder, Silver Lake Partners
Marko Kolanovic, Global Head of Macro Quantitative and Derivatives Research, J.P. Morgan
Jennifer Marietta-Westberg, Principal, Cornerstone Research
Tara Muller, Head of Off-Exchange Liquidity, Virtu Financial
Craig Phillips, former Counselor to the Secretary of the U.S. Department of the Treasury
Justin Schack, Managing Director and Partner, Rosenblatt Securities
Howard Shelanski, Partner, Davis Polk & Wardwell LLP; Professor of Law, Georgetown University; former Administrator of the White House Office of Information and Regulatory Affairs; former Director, Bureau of Economics, Federal Trade Commission
Gillian Tett, Chair of Editorial Board and Editor-at-large, Financial Times
In recent years, private markets have boomed while public markets have bounced along. Some industry followers describe initial public offerings more of an exit opportunity than a point when retail investors can join along. Examples such as the Wework debacle do not help the narrative.
Meanwhile, Fintech and digitization of all financial services have fueled a boom in innovation. This includes online capital formation.
The SEC is currently reviewing the exemption ecosystem, as described by a concept release, and considering potential changes to current rules. Expect some of the discourse to tackle the concept release topics.
The event will also be live-streamed on the SEC website.