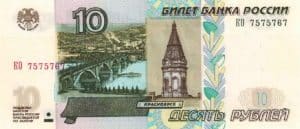 Malta-based digital asset exchange Binance is planning to launch its first fiat-to-cryptocurrency trading pairs.
While attending the Open Innovations 2019 conference in Moscow this week, Binance CEO Changpeng "CZ" Zhao said that fiat-to-crypto options would be introduced soon, starting with the Russian ruble.
Zhao stated:
"We're adding support for fiat trading. In about two weeks or so, we should have support for Russian ruble trading, direct."
The exchange's main service, Binance.com, has only offered support for crypto-to-crypto trading. Recently, the company introduced local fiat on-ramps in Uganda, Singapore, Jersey and the US.
Last month, Binance's management noted that fiat payment options would be added in October for over-the-counter OTC trading (mostly for bulk deals or large orders). Zhao's comments at the conference suggest that general trading on the Binance will also support fiat currency pairs.
Binance also announced on October 21 that a new Bitcoin Cash (BCH-pegged token had been listed on its decentralized or non-custodial exchange, Binance DEX. The exchange stated that its "BCH-1FD" token would give DEX users more trading options.
Binance said it would provide the initial conversion between BCH and BCH-1FD via deposits and withdrawals on its trading platform. Additional swap channels will be opened on Binance Chain's partner wallets in the future, the exchange confirmed. As of October 21, 2019,  the BCH/BNB trading pair is supported on Binance DEX.
5,000 BCH-1FD tokens have been issued on Binance Chain, which makes Bitcoin Cash the third BEP-2 token issued by Binance. Before launching this token, Binance introduced a Bitcoin-pegged stablecoin called BTCB, and an XRP-backed token. 
More than 140 token projects have been issued on Binance Chain since its launch six months ago.