Representative K. Michael Conaway, ranking Member of the House Agriculture Committee Ranking has introduced legislation entitled the Digital Commodity Exchange Act of 2020. The bill seeks to create a "single, opt-in national regulatory framework for digital commodity trading platforms" that will be regulated by the US Commodity Futures Trading Commission (CFTC).
The CFTC is already regulating certain digital assets including digital currencies. The CFTC has emerged as an innovation-friendly regulator when it comes to digital assets.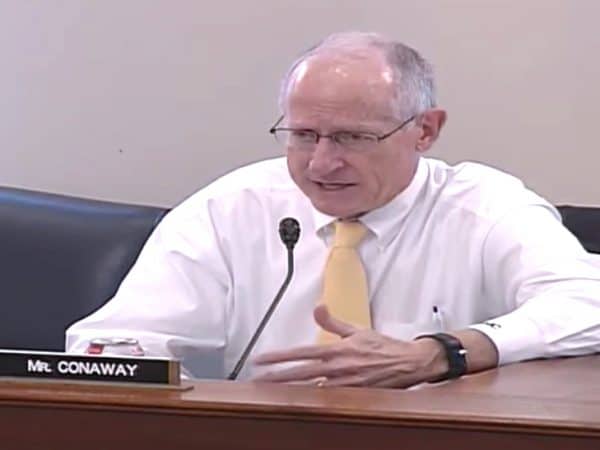 In a release, Representative Conaway stated:
"The Digital Commodity Exchange Act (DCEA) provides a clear path forward to improve the regulation of digital commodities. Digital commodity trading platforms are currently required to comply with a complicated labyrinth of 53 state and territory regulatory frameworks, hindering the ability for newcomers to enter the market. The DCEA provides responsible federal oversight of trading platforms and critical consumer protections, while also paving the way for innovators to develop new digital commodity projects. I'm excited by the support this bipartisan legislation has received in Congress and from those in the industry. I look forward to developing a legal framework and providing clarity for fintech innovators and strong protections for users of digital commodities."
According to the current language of the bill:
"the term 'digital commodity' means any form of fungible intangible personal property that can be exclusively possessed and transferred person to person without necessary reliance on an intermediary, and which does not represent a financial interest in a company, partnership, or investment vehicle."
It is not immediately clear if the legislation will be added to the list of bills that is to be considered as the Democrats currently control the House and the bill is being submitted by the minority party (Republicans).
Cosponsors of the Digital Commodity Exchange Act include Congressmen Tom Emmer, Dusty Johnson, David Schweikert, Austin Scott, and Darren Soto.
---
Digital Commodity Exchange Act of 2020 9.24.20

---
Sponsored Links by DQ Promote