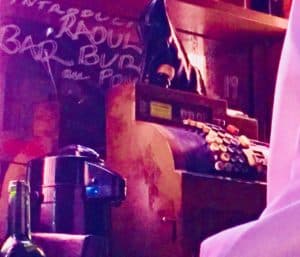 Blockchain-based payments platform Paystand has raised $20 million in Series B funding according to a note from the firm. Investors include multiple big names like DNX Ventures, Battery Ventures, Epic Ventures, Commerce Ventures, and Wildcat Ventures.
Prior investors Leap Global Partners, BlueRun Ventures, all participated in the round.
Self-described as Venmo for business, the company claims to be the fastest-growing commercial payment platform for midsize and enterprise companies. Their "Payments as a Service" platform seeks to help companies digitize and automate the entire cash cycle.
The company said it plans to use the funding to accelerate the expansion of its products and services, as well as expanding engineering teams in its Scotts Valley, California and Guadalajara, Mexico offices.
Paystand notes that it operates on a zero-fee, subscription model that is in contrast to competitors that offer "costly, fee-based, transactions."
Jeremy Almond, CEO of Paystand, said they were thrilled with the round and they have made a promise to "reboot commercial finance because it's insecure, inefficient and built on trustless networks and technology."
"Today marks another step towards realizing that vision and transforming enterprise finance. We are committed to taking the industry and our customers on a 'journey to zero,' without fees, paper, or limits on growth," Almond said.
In the last 24 months, Paystand reports adding 80 new large enterprise customers and posting a 2.5x year over year increase in revenue, as well as average monthly subscription growth of over 240%.
Current Paystand customers include credit-card company JCB; insurance company Altig; manufacturing company Allied Aerofoam; retail engagement platform Punchh; stroller company Bugaboo; veterinary-technology company Covetrus; bedding and home-decor company Parachute Home; and Vast Bank, among others.
Mitch Kitamura, a managing director at DNX Ventures, said they have already seen significant disruption in the payments sector by names like PayPal and Square Cash but B2B payments represent a bigger opportunity:
"… currently $18.5 trillion in B2B invoices are still paid in paper check — yet no one stepped in to disrupt the market until Paystand," he said. "We are thrilled to be part of the team to help them realize the transformation in B2B finance."
Sponsored Links by DQ Promote