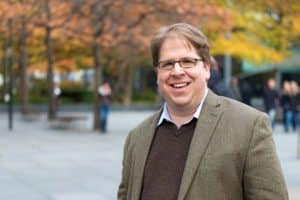 Seedrs co-founder and Executive Chairman Jeff Lynn has responded to a critical article published in the Sunday Times this past weekend. The article in question portrayed Seedrs as struggling claiming: "crowdfunding site halts trading as reserves dwindle," as it reportedly pursues a new funding round.
Following a review of the 2018 Seedrs Shareholders report, Crowdfund Insider wrote about the funding round here.
Lynn called the Times article "highly misleading" and "patently untrue."
Lynn said:
"The article also said that we are running out of cash. This is simply untrue: we are not running out of cash or close to it. However, like many growth companies, we regularly raise capital in order to invest in major strategic initiatives and other growth drivers, and we are in the process of completing one such capital raise now. We look forward to sharing details about our new raise as soon as it is finalised."
Lynn alludes to the reality that it is common for young companies to raise funding in a tiered process. Today, many companies will go from seed round to a D round, or longer, before generating any net income. In fact, some promising young firms will pursue an initial public offering prior to generating any net returns. Many investors look for rapid growth in early-stage firms as an indicator of future potential success.
Saying it was business as usual, Lynn said they were disappointed in the Times report and they are "considering the possibility of action against them."
You may read the Seedrs blog post here.