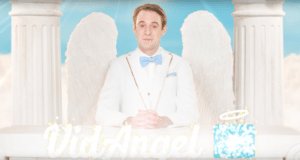 Crowdfunding on VidAngel Studios now, the Chosen is claiming the title as the number one media project ever to be crowdfunded.
Back in 2018, Chosen raised $9.99 million using Reg A+. Today, using Reg CF, the Chosen is in the process of seeking a total raise of $1.07 million on VidAngel having already registered $992,000 making the total tally almost $11 million, according to the Reg CF offering circular.
VidAngel Studios states:
"The series is the #1 crowdfunded media project in history, raising over $11 million from more than 16,000 investors who made its creation possible."
The first four episodes are available now at TheChosen.tv, with the complete first season coming to VidAngel this fall. Episodes 5-8 are filming now through August 9 near Weatherford, TX.
VidAngel Studios is a FINRA regulated funding portal that is an off-shoot of VidAngel. VidAngelStudios is a targeted film/media platform that seeks to fund projects that can then be distributed on the VidAngel platform.
VidAngel is a crowdfunded operation as well. Back in 2017, VidAngel raised over $10 million using Reg A+ but then had to file for Chapter 11 bankruptcy due to a lawsuit driven by big film studios. While still in operation today, the lawsuit is ongoing.