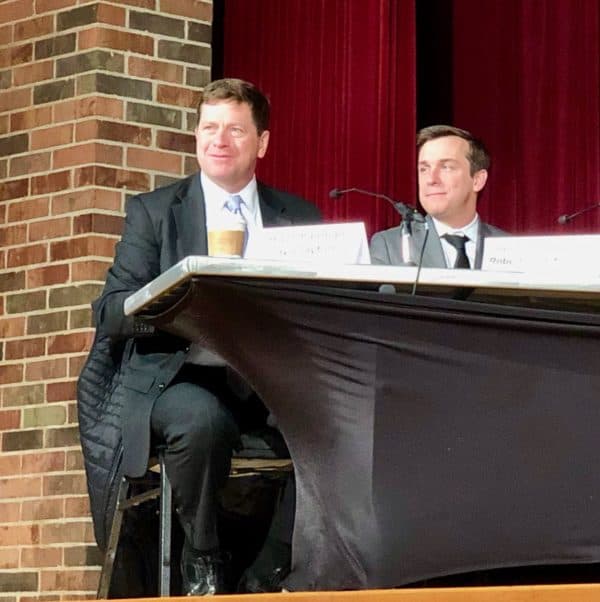 The Securities and Exchange Commission (SEC) is back on the job as President Trump signed a bill that will re-open the government for three weeks – until February 15th. The closure of federal offices was due to a political spat between the Democrats and the White House over funding of a border wall. While there is still no agreement on "border security" there is some latent hope that moderate Democrats will join with Republicans to find a resolution for the two entrenched sides. In a twist of irony, some reports have claimed the shutdown cost far more to the economy than the cost of President Trump's wall. But then you get the government that you elect.
While the government shutdown impacted just 25% of federal operations, the government is quite large and many private sector businesses depend upon it. The SEC was one of the federal agencies that shuttered its doors dropping from a normal staff level of more than 4400 to just a few hundred. This impacted certain companies seeking to raise capital or go public, including Reg A+ crowdfunding issuers.
Yesterday, the SEC posted an update on their site regarding recommencement of operations and SEC Chair Jay Clayton published a public statement addressing the return to normal operations.
The SEC stated:
The Securities and Exchange Commission is currently open, fully staffed, and focused on our mission.
A statement from SEC Chairman Jay Clayton can be found [below].  Additional information from certain SEC Divisions and Office regarding their transition to normal operations will be posted here in coming days.
Information for Contractors
With a short term, Continuing Resolution signed into place, all contracts are now in full performance (no suspension) and should be back to normal operations as soon as possible. Contractors should contact their CORs and CO's to renew normal operations and find solutions to problems caused by the lapse in appropriation. Thank you for your continued support of the SEC.
While the doors may have re-opened one can only wonder how long it will take SEC staffers to regain their sea-legs from the backlog of filings, enforcement actions, and public requests. While staffing may be at a normal level expect a period of slower responses and delays. This will be aggravated even further if the White House and Congress cannot compromise for the health of the economy and for the benefit of the nation by Valentines Day.
---
Statement by SEC Chairman Jay Clayton
The Securities and Exchange Commission has resumed normal staffing levels and is returning to normal operations.
Over the past 30 days, with a limited staff, we followed our Operations Plan Under a Lapse in Appropriations and Government Shutdown.  This plan focused on monitoring the functioning of our markets and, as necessary to prevent imminent threats to property, taking action.  I commend our staff for their dedication to this task.  They performed admirably and, as always, with a keen focus on the interests of our Main Street investors.
Our approximately 4,500 employees are now returning to their posts in our Washington, D.C. home office and our 11 regional offices.  The leaders of our Divisions and Offices, in consultation with various members of our staff, are continuing to assess how to most effectively transition to normal operations.  Certain of these Divisions and Offices, including our Divisions of Corporation Finance, Trading and Markets, Investment Management and our Office of Compliance Inspections and Examinations, will be publishing statements in the coming days regarding their transition plans.
These statements regarding our transition to normal operations will be available at www.sec.gov.
In closing, a personal note:  I have noted in the past that our people are our greatest asset.  They bring experience, expertise and commitment to work every day for the benefit of our economy, our markets and, most importantly, our investors.  The past 30 days have underscored just how true that is.  It is my privilege to welcome back the full team.