Digital Asset, a blockchain or distributed ledger (DLT) technology provider, has signed up Tony James, Executive Vice Chairman of Blackstone, AG Gangadhar, former engineering executive at Amazon, Google and Uber, and Stephan Leithner, Executive Board Member of Deutsche Börse Group, to its board of directors.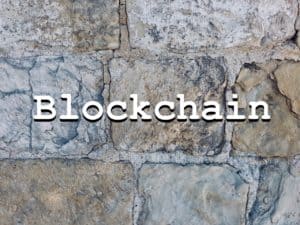 Founded in 2014, Digital Asset currently has more than 170 employees serving global clients providing a DLT platform and a fit-for-purpose smart contract modeling language, DAML. In 2017, the Australian Securities Exchange (ASX), announced its intent to replace its post-trade infrastructure for equities with Digital Asset technology – a solid validation of the services the company provides.
A Wall Street veteran, James is a member of the board of directors of Blackstone's general partner, Blackstone Group Management L.L.C. He is also a member of Blackstone's Management Committee and sits on each of the firm's investment committees. James previously served as the firm's President and Chief Operating Officer.
Gangadhar has a well regarded engineering reputation. He brings profound knowledge of distributed systems and cloud infrastructures gained from decades of experience at Microsoft, Amazon, Google and Uber. At Google, he built the first cloud infrastructure services, including Google Compute Engine, Google AppEngine, Google Cloud SQL, and Google Container Engine.
Leithner recently joined the Executive Board of Deutsche Börse AG, where he is responsible for the exchange's post-trade business, Clearstream, and its data and index businesses. Previously, Leithner was a partner at the alternative investment firm EQT. He also served as member of the management board of Deutsche Bank AG from 2012 until 2015 and was also a partner at McKinsey and Company.
James and Gangadhar join Digital Asset CEO, Blythe Masters, and company founders, Sunil Hirani (CEO of TrueEX) and Don R. Wilson (CEO of DRW) on the board of directors. Other board members include Michael Bodson (CEO of DTCC), Peter Hiom (Deputy CEO of ASX), George Nunn (COO of Global Markets Americas at BNP Paribas), Sanoke Viswanathan (CAO of J.P.Morgan's Corporate and Investment Bank), Sallie Krawcheck (CEO of Ellevest) and Cristóbal Conde (former CEO of Sungard Data Systems).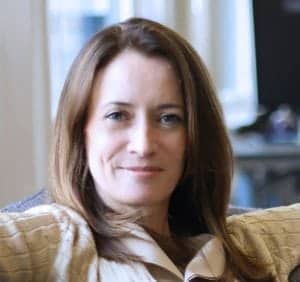 "Digital Asset is on an ambitious path to deliver the first DLT solution to power systemically consequential marketplaces. It is now time to scale access to our technology to meet rising demand," said Blythe Masters, CEO of Digital Asset. "Tony, AG and Stephan bring unparalleled experience in driving scale in private equity, technology and financial industries. They will help shape our strategy and accelerate our mission to unleash web-paced innovation across multiple industries."
Gangadhar, who is currently CEO at a stealth robotics company, said the engineering challenges that Digital Asset "has already conquered impress me."
"I'm excited to be part of a team that is defining a category for an entirely new class of distributed applications."
James, whose family office invested in Digital Asset, said blockchain tech has enormous potential.
"Digital Asset has both the leadership and the technology it needs to deliver. I'm delighted to play a role in guiding the company."
Sponsored Links by DQ Promote