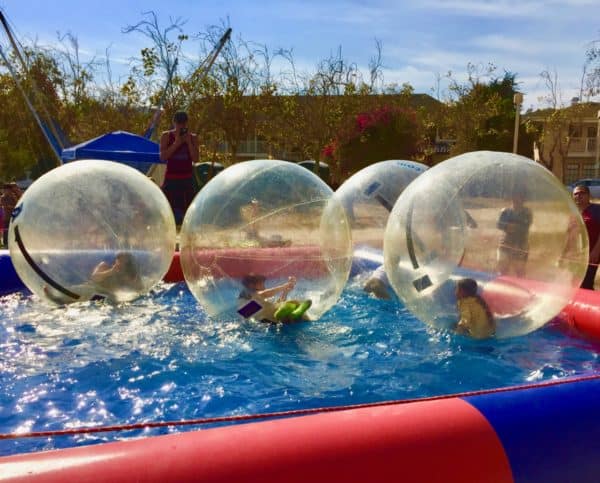 Shmuel Hauser, the Chairman of the Israel Securities Authority, published a statement today addressing Fintech, Bitcoin and Initial Coin Offerings, in an extended comment on regulations and the changing financial landscape. Hauser stated;
"From a regulator perspective, we want make sure that Fintech will not be a revolution that creates anarchy. We don't want Fintech to be viewed as a JUNGLE of investments in which the interests of the public are not protected."
Speaking about crowdfunding and peer to peer lending, Hauser struck a cautious note due to the number of failures in early stage ventures.
While Hauser believes there is great potential in Blockchain technology the same cannot be said about his opinion on Bitcoin and the recent euphoria surrounding the world's most popular cryptocurrency;
Hauser stated [translated];
"Bitcoin is a digital payment method whose value seems to be out of control. Its price has characteristics of the Dot-Com bubble at the beginning of the millennium, or, if you will, the "taxi driver" recommendation for investments in the crisis of the '80s and '90s. There isn't any information on supply and demand, and whether anyone is in control of that supply and demand. It looks like a bubble and behaves like a bubble, as there is no way to explain the price increase from $2,000 to $11,000 within a few months and then sudden drop of 20% within a day, and another increase to $14,000 within a few more days. That does not mean that Bitcoins or alike are not to be considered, but it does mean that it should be examined at country level by all regulators.
By the way, I would like to emphasize that we will not allow companies whose values are based on bitcoin values, such as 'Mashabei Teva' to be included in TASE indices. We will also consider not to allow trading in 'back-door' 'costumes' of bitcoins or alike, on TASE until we find suitable regulatory framework for such instruments."
Hauser was not as critical in his remarks regarding initial coin offerings (ICOs). Hauser believes "this story is different" as ICOs have similar qualities as equities and thus look more like traditional IPOs. The downward trend of IPOs is obviously a concern for Hauser, as it is for much of the rest of the world. Hauser believes IPOs have declined due to the fact there are so many additional funding options (such as crowdfunding) and the fact that trading on an exchange is not as attractive as it once was.
Huaser explained the ISA has a task force reviewing ICOs and will provide regulatory certainty in the following cases:
We will need to define cases in which ICOs are certainly securities and fall under the securities laws;
We will need to define cases in which ICOs are certainly not securities and therefore are not subject to securities laws.
We will need to define cases in which ICOs are 'coin securities' representing a hybrid of a security and a coin. In such cases we will need to define a new framework within the securities laws that fits these issuances. It could be done through exemptions similar to the Reg A+ in the US. Otherwise, we will need a significant change in the laws to create the right 'outfit' to 'coin securities'.
All other cases will be examined a case by case. We hope to minimize the number of these cases.
Hauser expects the ISA task force to have a report completed by the end of December;
"I believe that the issue of issuing digital currencies (tokens) must receive a favorable regulatory approach, perhaps even a courageous one, to deal with the above mentioned challenges."
Hauser will be departing the ISA at the beginning of 2018. He announced his decision to depart the securities regulator last month stating he will end his job with great satisfaction having completed the goals he had set for himself and the Authority.

[clickToTweet tweet="The Israel Securities Authority is not so hot on #Bitcoin but sees promise with #ICOs" quote="The Israel Securities Authority is not so hot on #Bitcoin but sees promise with #ICOs"]

Sponsored Links by DQ Promote