Property investment platform CrowdProperty announced earlier this week it has lent £80 million to SME  developers – funding the development of 1,000+ homes worth over £170 million. This news comes just a little over a month after CrowdProperty surpassed £75 million in lending.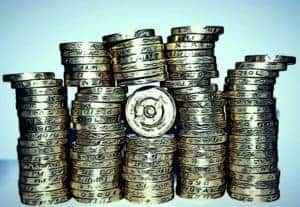 Founded in 2013, CrowdProperty describes itself as a fintech/proptech online-lending innovator, exceptionally efficiently matching the demand (quality property professionals undertaking quality property projects) and supply (retail/institutional investors) of capital for value-creating property projects, delivering a better deal for all – borrowers, lenders, the under-supplied UK housing environment and spend in the UK economy.
"CrowdProperty funds property professionals undertaking any sort of property project (including auction purchases and bridging), structuring the perfect funding product and doing so with greater speed, ease, certainty and expertise than anyone in the market. As property people providing property finance, we intimately understand the market needs."
The CrowdProperty team stated that the platform has built the best property project lender in the market to solve the pains of property professionals.
"Most funders in the market are exposed with single sources of capital – even those with multiple sources are exposed as those sources have exactly the same underpinning exposures to equity market volatility and lending attitudes."
In regards to the platform's development, the team added
"We continue to work closely on a one-to-one basis with borrowers whose existing projects may run late, striking new terms with those whose loans have either ended or are about to end giving them comfort that they have new/extended loans, getting them off penalty positions, giving them plenty of exit runway which they can repay early at no cost and protecting their legal position, whilst ensuring our lenders' position is safe."
Sponsored Links by DQ Promote