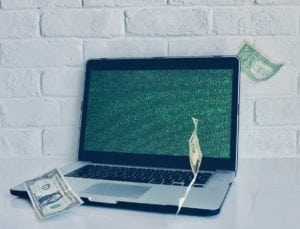 Digital asset exchange Bitfinex has introduced its first cryptocurrency hedge fund.
Bitfinex's management confirmed on March 17, 2020, that its $280 million digital currency hedge fund, called Fulgur Alpha, will be available only to the firm's institutional clients.
Paolo Ardoino, CTO at Bitfinex, told The Block:
"The minimum investment size of the fund is $10 million for accredited investors."
Fulgur Alpha is based in the Bahamas, and is described as an absolute returns digital asset hedge fund. These types of funds aim to offer consistent and reliable returns,  regardless of capital market conditions and are ideal for investors who choose to invest conservatively.
Fulgur Apha's assets are reportedly held with Delchain Ltd., a custody solution provider. The funds are managed by Deltec Fund Services, a Bahamas-headquartered asset administrator which operates as a division of the Deltec International Group.
Ardoino noted:
"This framework replicates a model familiar to traditional hedge funds: A safe trading venue (Bitfinex), a crypto custody solution (Delchain), and a fund manager (Deltec Fund Services)."
He added:
"While Bitfinex currently has numerous large accounts, varying from professional traders to crypto hedge funds, this is the first time a fund of these dimensions has onboarded through an ad-hoc framework."
Bruno Macchialli, head of operations at Delchain, said that the fund serves as a blueprint for institutional investment in cryptocurrencies, as it provides the liquidity and proper custody services required by professional investors.
The fund is not being offered to US-based investors and Bahamas residents. It may not be offered in several other jurisdictions, including Iran and North Korea.
Ardoino claims that Bitfinex has received many requests for crypto asset custody integrations this year, which could mean that these custody providers will service a growing number of funds.
The funds may be completely crypto-focused or just have a part of their assets under management allocated to digital currencies, Ardoino explained.
He noted:
"[Investors and traders] want to [use] a professional trading venue but at the same time want to ensure that they have all the protection they are used to in a traditional fund set up."
Sponsored Links by DQ Promote