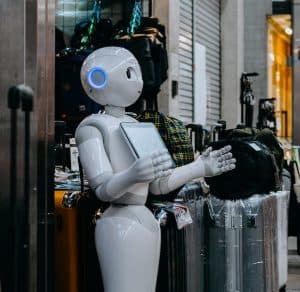 The United Arab Emirates' (UAE) banking sector has become increasingly competitive due to the significant increase in the number of Fintech firms in the Middle Eastern country. The UAE has also established (for the most part) progressive regulatory guidelines and is in the process of developing the infrastructure needed to support the latest financial technology.
The Middle Eastern financial hub aims to assist local banks in becoming more agile, competitive, while adhering to the relevant regulatory requirements. The nation's government has been helping local Fintech providers with meeting the changing requirements of local consumers. 
There are 23 local and 26 multinational banking institutions in the UAE. The nation's five largest financial institutions account for around 60% of the industry's total assets. Small institutions like the National Bank of Fujairah (NBF) are increasingly adopting Fintech solutions in order to function as a full-service corporate bank. 
Balaji Krishnamurthy, COO at NBF, told IBS Intelligence that the bank's internal processes are digitized through the use of Business Process Management (BPM) solutions and robotic technology. 
Krishnamurthy noted that NBF has invested in data management and analytics, in order to offer advanced predictive analysis, which helps in proactively managing the bank's business operations.
Krishnamurthy added:
"We have also engaged with external digital players and startups, including Fintech firms, to expand [our] business and customer-focused digital platforms and partnered with a number of incubators. This approach has provided a better understanding of the benefits of new technologies and how they may be employed in new and exceptional propositions."
He also mentioned that the bank has developed the Emirates digital wallet, which securely stores users' funds and allows them to send money to other wallets or accounts. Once the wallet has been officially launched, the UAE's brick-and-mortar stores and digital commerce outlets will be able to accept payments from the wallet. 
Explaining how the digital wallet app was developed, he stated:
"[The wallet is a product of a] UAE Bank Federation (UBF) joint venture where several local banks collaborated to create and facilitate a network with 16 of the [country's] leading banks supported by the central bank."
He continued:
"We are currently in the pilot testing phase, and four banks are part of this process. We aim to launch the NBF wallet very soon. Once launched, and adopted by merchants and other banks, our goal is to see its impact accelerate in the UAE by the end of 2020."
Going on to highlight the importance and benefits of investing in advanced IT infrastructure,  Krishnamurthy said:
"Our competitiveness is defined by our strategic and technical ability to harness robotic process automation (RPA), artificial intelligence (AI), and other such advanced digital [technologies]." 
The institution's IT budget has increased at a compounded annual growth rate (CAGR) of 30%, Krishnamurthy revealed. He claims that these investments helped the institution achieve significant operational efficiencies. 

He pointed out that the bank's cost to income (or revenue) ratio of 33.0%, recorded last year, is one of the lowest among local banking institutions.

Sponsored Links by DQ Promote