Part 7 of a series of articles covering the fast-emerging Fintech ecosystem in Latin America.
First I want to thank FinnoSummit and LendIt and all the attendees to give us a glimpse of what's coming to this all so important part of the world, Latin America (Latam). Fintech is changing every aspect of our lives all over the world. I can't wait to attend the next Latin America Fintech summit in Miami again in December of 2020.
Startups are the core part of Latin America's Fintech revolution and we have had the chance to witness some of the best startups hosted by VISA Everywhere Initiative.
This year, there were 12 Fintech startups on the stage vying for the coveted VISA Everywhere competition award. The winner was awarded $50,000 and a DNA shaped trophy. Attending the competition, I think all of them are winners in their own right and their ideas are innovative and solve real-world issues given the context of their country of origin. I have outlined the startups below.
¡APPA! brings merchants and consumers together with a marketplace that reduces friction and allows consumers and merchants to match each other with deals and services. They are a startup from Argentina that's been working with VISA and it has already amassed over a million users. They haven't spent any money on marketing and have gained a massive following.
Their monetization model is to charge merchants to list their products and services on their app. The amount of data they collect will bring more transparency in consumer spending and spending behavior. The benefit to the consumer is to discover local merchants with discounts on their offerings.
DinDin is a NeoBank for small business owners in Latin America. They are based in Brazil and bring more B2B (Business to Business) payments to the VISA's network. The company is aiming to reduce and eliminate transaction fees when it comes to business to business and consumer to business payments. Their VISA backed DinDin Card can be used in physical stores and online as well as for getting cash from ATM machines.
Druber is provids a solution to solve Forex (Foreign Exchange) issues for travelers once and for all! Calling themselves the "Marketplace for Dollar", Druber is the newest Fintech based in Argentina.
We've seen some crazy and scary implementations of facial recognization technologies around the world but when it comes to Fintech, Facenote offers a novel idea that takes your selfie as your digital wallet. Using facial recognition as a form of payment method, you can never leave your wallet at home. Their monetization model is to get vendors and banks to use the tool in their stores and rails. They have already gained a good following with over 12,000 facial recognitions scanned. Facenote is another Argentinian Fintech startup.
Readers of my Latin America Fintech series already know that only a third of the people in Latin America have experience with credit cards. There are over 300 million debit cards in Latin America and 90% of these debit card transactions are withdrawals. Flexio is figuring out how to leverage and expand the use of debit card rails to lower the cost for merchants. In essence, for merchants to use a credit card as a payment method, their cost to maintain the process is 3 times higher than taking debit cards as a form of transaction.
There are critical verticals such as health care and travel that have yet to fully utilize debit cards as a form of payment. Only about 8.7% of all health care transactions are done over debit cards.
Flexio lets merchant signup within 30 seconds and takes a fee of 1.5% of the transaction value, Flexio is winning over merchants all throughout Latin America.
All the way from Mexico, Kublau is solving a unique issue in delivering and activating credit cards. 43% of the cards delivered are not activated and the potential loss of revenue in Mexico alone is $324 million or $56 billion worldwide.
Whether it's due to lack of interest or timelines of arrival that leads to a low activation rate, there's actually an even more urgent issue to solve: 15% of the credit cards aren't even delivered.
Kublau connects with over 100 carriers globally to provide the best resolution to credit card issuers to understand their entire logistical supply chain. Getting into the real issue of why credit cards aren't delivered can immediately boost their top line. Kublau's problem resolution center can troubleshoot delivery issues and increase delivery certainty.
Visa stands to benefit by $2 million dollars just by fixing their delivery issues. With a single bank, Kublau helped to generate additional activation revenue of $20 million. 
Pagalo is a Guatemala based Fintech startup that allows merchants to take cash as a form of payment and granting them a line of credit in return. Vendors collect over $2 billion dollars worth of cash a year for their products and services and Pagalo believes that there is a $12 billion market opportunity.
I really liked Peiky's intuitive design that essentially embedded a payment method into your mobile phone's keyboard. The Colombia based Fintech provides a "keyboard power" service that can close sales via chat and enable a full sales cycle via chat functionality.
95% of transactions are done face to face and 90% of the transactions are done in cash. TiendApp allows small businesses to order supplies through the app without the hassle of involving cash. TiendApp is another Colombia based Fintech company.
Zen Finance provides a platform that brings sellers and buyers into one marketplace. Their white-labeled full-service technology platform can create custom solutions for financial services companies and free them up to focus on their core competencies. Zen Finance is based in Brazil.
Less than 20% of the population in Colombia have a credit card and 80% of the purchases are made with cash. Only 8% of business to consumer transactions are digital transactions. Additionally, 9 out of 10 people still prefer cash. Lineru is leveraging unique data to lower the cost of credit by 200 bps and at half of the cost as its competitors. They have already issued over $1 million in loans. The parent company is Zinobe.
The last startup on stage was another digital bank from Bazil – ZroBank. Their core offering is digital payments through text messaging. Payments are sent through a debit card. Launching in early 2020, they have already amassed over 10,000 people on their waiting list. They aim to become the first chat-bank in Brazil. Connecting with Telegram and WhatsApp, be on the lookout for ZroBan.
Thank you
It's been three years since I started writing for CrowdfundInsider. As a Senior Contributor, I am writing out of love for our industry and what's to come. I am looking for another 3 years and beyond to share my thoughts and memories for those individuals that love this space. Look out for more rants from me shortly with another series.
---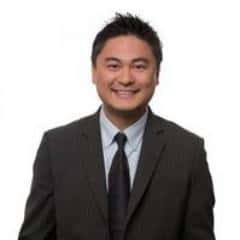 Timothy Li is a Senior Contributor for Crowdfund Insider. Li is the Founder of Kuber, MaxDecisions, an Alchemy. Li has over 15 years of Fintech industry experience. He's passionate about changing the finance and banking landscape. Kuber launched Fluid, a credit building product designed for college students to borrow up to $500 interest-free. Kuber's 2nd product Mobilend is a true debt consolidation product, aiming to lower debt for all Americans. MaxDecisions provides financial institutions with the latest A.I. and Machine Learning algorithms and Alchemy is a state of the art end-to-end white-labeled lending platform powering some of the best Fintech companies in the world. Li also teaches at the University of Southern California School of Engineering.

Sponsored Links by DQ Promote