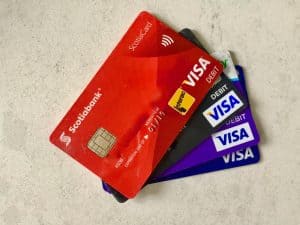 Payments giant Visa is reportedly set to take its "access to cash" program industry-wide by teaming up with several financial institutions, in order to provide high street retailers in remote areas a fee for handling over the counter (OTC) cashback transactions.
The launch of the program in the United Kingdom has come after a year-long pilot with Lloyds Bank, which rewarded retail outlets for offering cashback-related services. The program has been introduced after a backlash over the creation of "cash deserts" in areas where ATMs and physical bank locations have been shut down.
Vim Maru, group director of retail banking services at Lloyds Banking Group, stated:
"Through the cashback pilot we've been running in partnership with Visa since early last year, we've improved the availability of cash in local communities, particularly in areas under-served by free-to-use ATMs and where consumers' access to cash may be restricted."
Maru added:
"We're [pleased] that Visa is now encouraging all of its bank partners to get behind the scheme and create a cashback system that both rewards retailers and protects access to cash."
Visa's management is also planning to increase the availability of cashback-related services to customers without requiring in-store purchases.
Jeni Mundy, Visa managing director at UK & Ireland, noted:
"We want to help increase the number of options that people have to gain access to cash, helping to extend financial inclusion by enabling customers to choose how they pay – be that by cash, cards, mobile devices or other means. We also hope our scheme will encourage people in the target areas to visit their local shops at a challenging time for retailers."
Visa appears to be copying Mastercard's business strategy, as the latter has confirmed that it intends to introduce a service which will provide UK retail outlets a fee for handling OTC cashback transactions.

Under Mastercard's program, local merchants will be able to earn a fee, beginning April 2020, of 12 pence each time they provide cash to a customer using a Mastercard debit card to make payments for in-store purchases.

Mastercard's management noted that all its debit card issuing business partners will be participating in the program, which reportedly includes Clydesdale Bank, Metro Bank, Monzo, N26, Starling Bank, Virgin Money, Yorkshire Bank and Banco Santander will be joining later this year.

Sponsored Links by DQ Promote