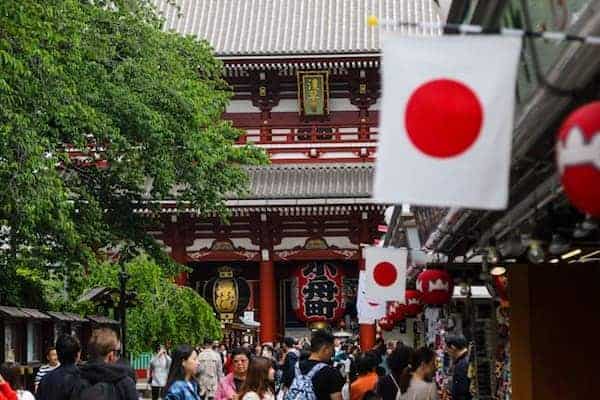 OneConnect recently launched SBI OneConnect Japan (in Tokyo), which is a joint initiative with Japanese financial services giant SBI Holdings. The platform offers cloud-powered and artificial intelligence (AI)-enhanced technological services to local financial institutions in order to assist them with their digital transformation efforts.
In March of this year, the joint venture between SBI Holdings and OneConnect was reportedly incorporated in Japan. This initiative is notably the first move by OneConnect into the international market after the company was listed on the New York Stock Exchange (NYSE).
Ye Wangchun, chairman and CEO at OneConnect, stated:
"We help banks to improve their income, efficiency and quality of services, and reduce their risks and costs, we can help Japanese financial institutions to achieve the same goal."
OneConnect has been expanding its overseas operations since last year. In March 2018, OneConnect launched business offices in Singapore, which serve as the company's headquarters and research and development (R&D) center for the Southeast Asia region.
The firm has also established a subsidiary in Indonesia in December of last year. At present, OneConnect conducts business operations in 10 different countries and regions, which includes Hong Kong, Singapore, Thailand, Indonesia, Cambodia and South Korea.
Ye Wangchun noted:
"In overseas markets, the main service targets of OneConnect are mainstream local banks and insurance companies." 
In Europe, OneConnect signed an agreement with financial technology software developer Finleap to offer a Fintech software-as-a-service (SaaS) platform. In the Middle East, OneConnect established a base in UAE's capital Abu Dhabi in order to create a financial technology ecosystem. In Asia, OneConnect serves local banks through joint ventures (such a in Japan). The company also launched an international blockchain trading network with Korean firms, Ye Wangchun confirmed.

OneConnect's business partner, the SBI Group, is one of the largest integrated online finance groups in the world and also one of the largest venture capital / private equity asset management institutions in Asia.

The SBI Group recently acquired the equities of several Japanese banks. According to sources familiar with the matter, the company might be in the process of creating a technology-driven bank which could potentially be Japan's "fourth-largest bank."

Yoshitaka Kitao, president of SBI Group, mentioned that the joint initiative with OneConnect would "become the key to regional revitalization in Japan."

Sponsored Links by DQ Promote