Australian banking group Westpac announced on Tuesday it has teamed up with Business Spend Management (BSM) company Coupe to help businesses more efficiently manage their spending within a comprehensive cloud platform. Westpac reported that through the partnership both it and Coupe will enable customers to reduce risk, improve compliance, automate manual and inefficient tasks, and ultimately, deliver cost savings to the business.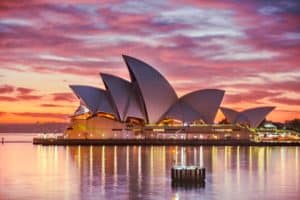 While sharing more details about the partnership, Di Challenor, Westpac Institutional Bank's General Manager, Global Transaction Services, stated:
"Corporates have invested heavily in improving the way they receive payments from customers; however, we haven't seen the same advancements in how payments are made to suppliers. In many cases, the payables process remains inefficient, paper-based, and prone to errors. Our partnership with Coupa is the first major step towards frictionless supplier payments and delivering end-to-end automation across the working capital cycle."
Roger Goulart, Senior Vice President of Business Development and Alliances at Coupa, also commented:
"We're delighted to partner with one of Australia's leading institutional banks.  This partnership means we're in a strong position to help CFOs and finance teams get full visibility and control to drive real value across the business and the bottom line. This will result in some exciting procurement innovations for our mutual customers."
Westpac went on to add it also anticipates the Government's increased focus on digitizing procurement and adoption of the Australian Supplier Payment Code helping corporates remain at the forefront of compliance and regulatory change.