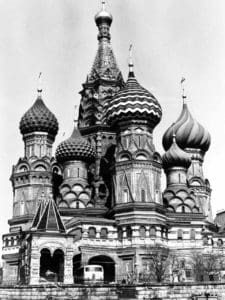 An unnamed OTC trading desk in Moscow is selling up to $30 million USD in "tethers" per day to Chinese merchants sending proceeds home, Coindesk reports.
Until 2018, the favoured currency for this type of transacting was reportedly Bitcoin, but Chinese merchants have lately started dumping volatile Bitcoin in favour of tethers (USDTs), stablecoins pegged at a value of around $1 USD each.
Bitcoins now constitute only 20% of the coins sold at the unnamed desk.
Maya Shakhnazarova, head of OTC trading at Huobi Russia, "the Moscow office serving high-roller clients of Singapore-based exchange Huobi Global," described the process:
"They accumulate a lot of cash in Moscow and need tether to transfer it to China. A client comes with cash, we register the price at exchanges, when we agree on a price, we make a deal. The client hands over cash and a wallet address, the seller sends USDT to the wallet."
More than $4 billion tethers have been issued since the coin was created (as "Realcoin") in 2014.
Tether is controversial for many reasons, but it continues to dominate stable coin markets, and traders of large sums appear to appreciate the coin's liquidity and presence on many exchanges.
Shakhnazarova said her office is one of many in Moscow conducting these types of trades. "There are a lot of OTCs here in Moscow City, a bunch of offices in every building, and the volumes for them all can reach several dozens of millions of dollars a day. It's all paid for in cash," she said.
This Moscow phenomenon begs the question of how Chinese traders are cashing out their tethers in China, where cryptocurrencies are officially banned.
According to Coindesk:
"Back in China, the merchants can exchange USDT for fiat easily, even though the People's Bank of China banned fiat-to-crypto spot trading in September 2017, forcing the exchanges to move out of the country and limiting trading to crypto-to-crypto pairs."
"Chinese traders who need to liquidate crypto assets into Chinese yuan can still go to an OTC market maker, such as those registered on exchanges like Huobi and OKEx, to get matched with buyers and send them crypto after receiving a wire transfer via a bank, AliPay or WeChat Pay."
Tether, it's parent company iFinex and sister company Bitfinex are all being investigated now in New York under suspicion of fraud.
The New York Attorney General claims that iFinex authorized a $650 million USD loan from Tether to Bitfinex without disclosing the loan to customers until several months later.
Until late February of this year, when the company changed its terms of service Tether had always claimed that every USDT it issued was backed 1-to-1 by equivalent US dollars held in reserve.
Bitfinex, a cryptocurrency exchange, has admitted that the loan was made to cover operating expenses at the exchange after $850 million USD of Bitfinex funds was seized by Panamanian authorities from Bitfinex payments processor, CryptoCapital.
In April, CryptoCapital boss Reginald Fowler was arrested in Arizona and charged with bank fraud, operating an unlicensed money transmitting business and conspiracy for allegedly providing "shadow banking" services to cryptocurrency exchanges like Bitfinex.
According to U.S. Attorney of the Southern District of New York, Geoffrey S. Berman:
"Reginald Fowler and (alleged co-conspirator) Ravid Yosef allegedly ran a shadow bank that processed hundreds of millions of dollars of unregulated transactions on behalf of numerous cryptocurrency exchanges.  Their organization allegedly skirted the anti-money laundering safeguards required of licensed institutions that ensure the U.S. financial system is not used for criminal purposes, and did so through lies and deceit."
But according to Konstantin Plavnik, CEO of Moscow-based crypto derivatives exchange Xena, none of the controversy matters to the Chinese and other tether traders in Moscow. "Nobody actually cares if tether is backed or not," he said.
Coins are flipped very fast, Coindesk claims:
"OTC traders also point out that USDT's daily volume exceeds its supply in circulation several times over, which indicates that people turn the token around multiple times during the day. For example, according to CoinMarketCap, on July 29, the 24-hour volume of USDT was recorded at $17.5 billion, while the total supply was just around $4 billion."
Tether's convenience in the skirting of China capital controls (maximum $50 000 in yuan converted to a foreign currency per year, plus some special allowances) is just too convenient.
And the coin is trusted to whatever extent, said Vladislav Bulochnikov, head of product at crypto wallet app maker Chatex. "USDT will stay propped by the power of habit and trust of its users…Even if it loses half of its backing — it'll still be out there."