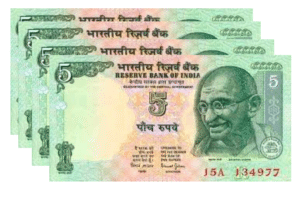 A court case brought against the Central Bank of India for advising Indian banks to stop serving cryptocurrency exchanges has forced the Indian government to produce an affidavit that includes a timeline on when sector regulations can be expected, Quartz reports.
The advisory to stop servicing crypto exchanges was issued to banks in April, and several crypto businesses say the decision led to serious hardships. The court case was also launched at that time.
In September of this year, Indian crypto exchange Zebpay shut down stating:
"The curb on bank accounts has crippled our, and our customers', ability to transact business meaningfully. At this point, we are unable to find a reasonable way to conduct the cryptocurrency exchange business."
In October, Zebpay announced that it had, in fact, moved to Malta.
In October of this year, two Indian Bitcoin and crypto sellers were arrested for installing a Bitcoin ATM in an Indian mall.
The two said they were attempting to pivot their exchange business into an ATM business because the bank orders had paralyzed exchange operations.
The case initiated by Indian crypto exchanges after the de facto banking ban in April was not heard until October 25th. That is when a Supreme Court judge ordered the Indian government to produce a counter-affidavit explaining when it plans to finalize regulations for the sector.
According to Quartz, the government of Narendra Modi set up a panel in November 2017 to begin investigating how to regulate India's burgeoning crypto sector.
The panel first said it would conclude its investigation by last July. But until it was forced by the recent court request, as far as the public is concerned, the panel had produced no recommendations of substance.
A number of high-profile crypto-related scandals in India, including the collapse of the Bitconnect Ponzi, have possibly created indifference or animosity towards the sector among the Indian general population and governors.

Elsewhere too, many have claimed that digital tokens have been too easily divorced from real-world value and are mainly lent value through speculation.

Many businesses have launched regardless despite regulatory vagaries and have been attempting to meet demand or proliferate networks like Bitcoin, which they believe empowers humanity to have an alternative global payment network that cannot be "censored" or monopolized.

Many others have taken advantage of the regulatory vacuum to "shill," market and manipulate "utility tokens" on unregulated exchanges or commit exit scams that have rightfully tarnished the industry.

In the counter-affidavit produced for the Supreme Court, Quartz says, the panel now says it should have a draft report and draft bill ready for government consideration by December of this year, which will hopefully lead to finalized regulations by March 2019.

Sponsored Links by DQ Promote