Coinbase CEO Brian Armstrong has launched a new cryptocurrency donation platform, givecrypto.org, to help those in need. GiveCrypto is described as a nonprofit that distributes cryptocurrency to people living in poverty. The platform's mission is to financially empower people by distributing cryptocurrency globally.
"Two bill people have smartphones, but don't have access to basic financial services. We're giving cryptocurrency to people to help connect them to an open financial system."
Recipients on GiveCrypto may do the following:
Cash out crypto to their local currency
Buy the goods and services they need
Transact in crypto or hold it long term
While sharing more details about GiveCrypto, Armstrong stated:
"Given the enormous wealth creation from cryptocurrency, and the future potential upside, I believe there is a rare opportunity to create a large non-profit fund."
Armstrong created GiveCrypto after he saw the "wealth creation" from cryptocurrency and wanted to harness it for good. He worked with HandUp.org founder and former CEO, Rose Broome, to create the platform. Broome notably joined forces with Armstrong as she believes there needs to be a new solution to ending poverty.
GiveCrypto will reportedly be an evergreen fund (or endowment) that is designed to live and grow forever. The fund will grow in value based on new donations and if the value of cryptocurrency continues to grow. GiveCrypto currently accepts the following currencies – BTC, BCH, ETH, LTC, XRP, and ZEC.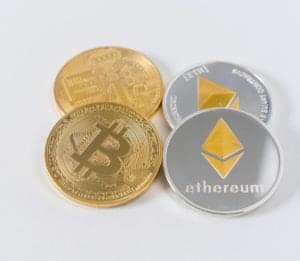 Donations on GiveCrypto are all tax deductible through the platform's fiscal sponsor, the Pledge Group. Donors will need to provide their names and emails along with receiving a receipt for the donation to be tax deductible Donors may also donate anonymously, but the donation will not be tax deductible. In regards to how the funds will be distributed, the GiveCrypto's website added:
"We will be testing out a number of distribution strategies over time. To get started, we're traveling to regions ourselves to distribute funds in person. We're also speaking with a handful of nonprofits who could act as distribution partners (organizations with local people operating in markets that we are interested in reaching). Finally, we may build a decentralized application in the future to create a trust network for distributions. Recipients can save or spend their crypto, or convert it into cash using local exchanges."
Sponsored Links by DQ Promote