Like to Be, an online networking platform connecting students with professionals for impartial, real world, careers advice, is currently seeking to raise 150,000 through equity crowdfunding platform Seedrs.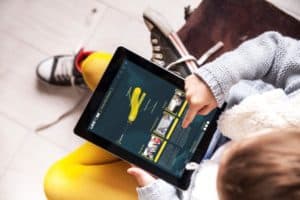 Founded in 2016, Like to Be was founded by polar explorer, Antony Jinman, who has been visiting hundreds of schools to deliver polar science workshops throughout the UK. The founder notably created the Like to Be platform as a way to all teachers to communicate to adventurers and polar scientists, helping to inspire students and increase their understanding of science and climate.
"Like to Be is now developing a network of professional people and businesses that teachers and parents can use to link education to the real world. We aim to reduce the percentage of young people who leave school not knowing what they wish to do, by connecting pupils with the world of work at a much earlier age."
Like to Be's team also noted that the goal of the platform is to enable fast paced, monetized scale up of its concept.
"Much like Tim Peake (the British Astronaut), via technology; our founder, polar explorer Antony Jinman has engaged live and direct with classrooms while on various expeditions. Instant reaction and subsequent feedback, from teachers and pupils alike, demonstrated that technology represents a wide reaching, penetrative gateway to informing and inspiring young minds. We realized that this could be relevant to any career and throughout a child's education, starting with primary schoolchildren, by simply asking 'what would you like to be?'"
Funds from the campaign will be used to expand the Like to Be platform. It is set to close later this summer.