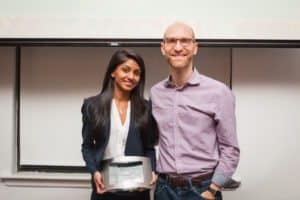 CommonBond, a direct lending platform that targets the student loan refinancing space, has boosted its program from just 200 universities to over 2000 universities across the United States. This is a significant expansion of its  platform.  CommonBond just recently raised a solid $35 million Series B funding round and now they have an eye on market growth. The platform notes their present addressable market stands at $1.2 trillion as over 40 million individuals carry student loans.
Founder and CEO David Klein knows the pain of carrying student debt.  He financed his degree from Wharton by borrowing too. "Since the very beginning, we've wanted to have the broadest impact possible to lessen the burden of student loans, and with this expansion, I am proud to say that we're now able to bring the CommonBond experience to many more borrowers nationwide," stated Klein.
CommonBond's loan originations grown exponentially.  Six times through mid 2015.  The site states it expects to surpass $1 billion in lending by 2016.  The platform has also added a new program, "Parent Plus loans". This new feature allows parents to refinance loans taken out under the federal parent plus program.  CommonBond states they saw a big need to offer refi's for parents who are covering the cost of their children's undergraduate education.