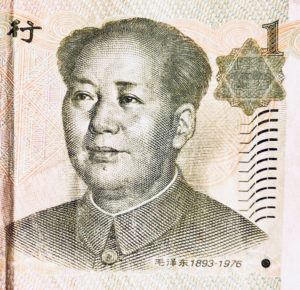 Dr. Zhou Xiaochuan, President, China Society for Finance and Banking, and former Governor, People's Bank of China, addressed a closed-door audience today in an event sponsored by the Monetary Authority of Singapore (MAS). The topic of Dr. Xiaochuan's speech was "Fintech development and its interaction with policymaking."
In recent years, the relationship between Singapore and China has grown closer. In 2016, MAS announced that RMB assets would be included as part of their official foreign reserves.
According to a release by MAS, Dr. Xiaochuan also discussed the emergence of digital currencies without providing details.
As was reported last month,  a Chinese official said the People's Bank of China (PBOC) will soon release its own digital currency after five years of research and development.
The PBOC began development of a Chinese Central Bank Digital Currency (CBDC) in 2014 under the guidance of Dr. Xiaochuan when he set up the Digital Currency Research Institute within the PBOC.
Reports indicate that China's intent is to protect its sovereign currency and "curb demand" for private digital currencies, such as Facebook's Libra. Additionally, Chinese officials have said that China CBDC will not be entirely based on blockchain as the tech cannot handle the necessary volume of transactions.
While blockchain and a CBDC have been a known sector of interest in China, private cryptocurrencies have not been welcomed for some – except for the massive amount of crypto mining that is said to take place in parts of the country.
While it is not known if Dr. Xiaochuan delivered any updates on the anticipated Yuan-based crypto, a report in Caixin said the crypto will be centrally managed and guaranteed by the central bank which will distribute the virtual currency to commercial banks and thus distributed to the public. All quite similar to its more plebian paper-based fiat currency.