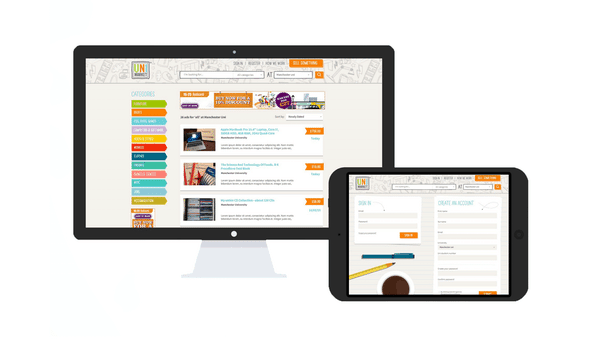 Uni Market, an online marketplace that allows students to sell essential college supplies, has launched a Seedrs initiative to raise £70,000 as it prepares to expand.
The marketplace now offers students an opportunity to sell items (such as textbooks, furniture, computers, etc.) for free. Students simply sign up for the website, join their university's network, upload items and sell to others. Payments can be made through PayPal or in person and then the seller just meets the buyer to exchange the supplies. Students are also able to trade with others in different universities. Items can stay on as long as the seller wishes (no deadlines). Besides supply exchanges, the marketplace also has discount vouchers, which students can redeem at popular retailers. It also offers accommodation and job listing sections. Users must be verified as a student otherwise they cannot use the website. 
"Our web and mobile platform aims to bring a quick and efficient approach to campus trading, allowing students to use this method to earn extra income during their time at university. We aim to host the ultimate student platform, where our audience can interact together in a safe environment, with students on their campus or anywhere in the UK. Students will not only be able to browse and purchase textbooks and furniture (amongst other items), but also find accommodation and part-time jobs to support their studies."
Funds from the campaign will be used for the following:
Additional features on web/mobile platform
Advertising/promotional campaigns
App development
Property portal development
Job portal development
The website went on to add that in the next two years it will add a total of five new features.