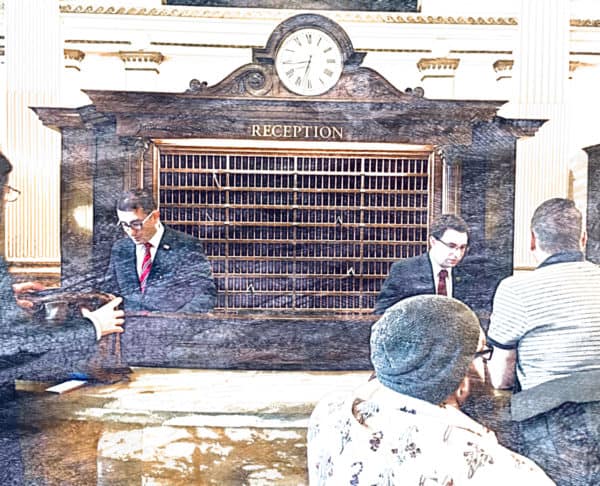 HotelierCo, a new entrant in the property crowdfunding space, says its first offering for a boutique luxury hotel in West Cape May, New Jersey: The Ewing Hotel.
This niche online investment platform is using Reg A+ to raise capital from both accredited and non-accredited investors. According to the Offering Circular, the sale is for common stock of up to $35 million but a minimum hurdle of $14.4 million. Each share is priced at $500 with a minimum investment of $2500.00.
The description of Cape May is as follows:
"Cape May is America's oldest seaside resort. With over 30 miles of beautiful white sandy beaches, this charming, quaint town is perfect for a romantic getaway or a family vacation. The antithesis of the Jersey Shore — instead of nightclubs and tanning parlors, visitors will find Victorian mansions and a famous lighthouse. Cape May is home to a National Historic District with nearly 600 preserved Victorian buildings."
The proceeds of the funding will be utilized to acquire the properties and then to renovate the hotel.
The property will be managed by Valor Hospitality, a hotel management company managing hotels across the United States, the United Kingdom, and South Africa. Valor also owns 20% of HotelierCo LLC.
The Atlanta based Fintech says it began accepting investors this month and it intends to focus on early-stage hotel developments, specifically "boutique luxury lifestyle" properties.
Nathan Kivi, HotelierCo's CEO, says that in his experience, hotels are different from other real estate products. Kivi is also the Chief Strategy Officer of Valor.
"Essentially, you're blending real estate with business operations, giving yourself more areas that you can leverage," says Kivi.  "Because hotel pricing can be adjusted daily, hotel rates can shift in real time with the market.  Hoteliers are able to work in the market at a faster pace than other real estate properties."
The company plans to open The Ewing after a full renovation. The hotel will house 23 rooms, a rooftop pool and a fine-dining establishment. The development is said to require a minimum of $14.4 million in funding. Any additional funding will be utilized to acquire adjoining sites to increase the number of rooms.