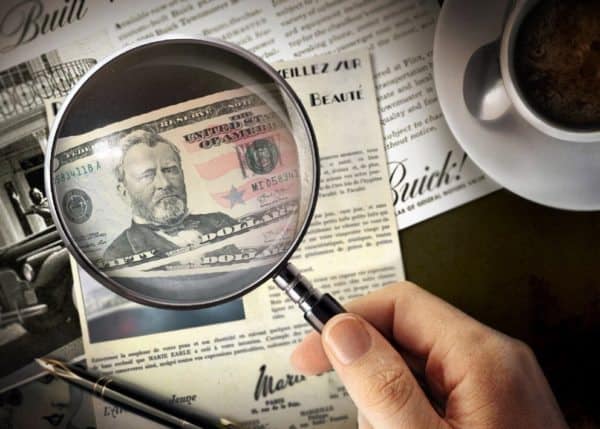 The US Commodity Futures and Trade Commission (CFTC) is engaged in a "months-long" investigation of BitMEX, a cryptocurrency exchange that made its mark by enabling retail investors to conduct 100x leveraged trades of bitcoins, Bloomberg reports.
According to "people familiar with the matter," the CFTC is trying to determine whether BitMEX allowed Americans to trade on its platform without first registering to do so.
The CFTC oversees the trading of commodities such as gold and any derivatives, including gold futures.
Bloomberg notes that no conclusion has yet been reached and that, often, investigations do not lead to formal allegations.
A spokesperson for BitMEX said the company, "as a matter of…policy, does not comment on any media reports about inquiries or investigations by government agencies or regulators and we have no comment on this report."
BitMEX has been in the media hot seat for two weeks after CEO Arthur Hayes agreed to debate Professor Nouriel Roubini in Taipei at the Asia Blockchain Summit.
According to LinkedIn, before starting BitMEX in 2014, Hayes traded for Citibank and Deutsche bank for just over 5 years.
Roubini is a professor at NYU, a former Senior Economist for International Affairs in the White House's Council of Economic Advisers and has worked at the International Monetary Fund, the US Federal Reserve, and the World Bank.
He is known for having predicted the 2008 financial crisis.
During the debate, Roubini called Hayes, "…a thug that is a public danger to thousands of small clueless investors who have lost their shirt because of his scam," adding that BitMEX, "should be prosecuted for fraud and banned fully."
In the days following the debate, both parties declared victory as observers decamped.
On Tuesday, Roubini launched a second formal attack against BitMEX in the form of an article, "The Great Crypto Heist," in which he accuses BitMEX of enticing retail investors with dangerous amounts of leverage, of "front running…clients," of using only IP addresses to conduct KYC/AML, and of processing criminal monies.
According to Bloomberg, Hayes has admitted previously that US traders might be masking their location by using (VPNs) virtual private networks to redirect their communications with the platform.
Roubini also claims Hayes tried to suppress public access to the video of the debate:
Another @CryptoHayes scam: he didnt allow the blockchain conference to record our debate and beam it live. He controls the only recording of it and will only release heavily edited "highlights". I destroyed @CryptoHayes in the debate and he is hiding. RELEASE THE TAPE YOU COWARD!

— Nouriel Roubini (@Nouriel) July 3, 2019
In "The Great Crypto Heist," Roubini claims Hayes made sure to acquire the rights to video footage before the debate:
"(U)nbeknownst to me, he had secured exclusive rights to the video of the event from the conference organizers, and refused for a week to release it in full. Instead, he published cherry-picked "highlights" to create the impression that he performed well. I suppose this is par for the course among crypto scammers, but it is ironic that someone who claims to represent the "resistance" against censorship has become the father of all censors now that his con has been exposed. Finally, shamed in public by his own supporters, he relented and released the video."
Roubini has also been chipping away at BitMEX's credibility in other tweets this week:
Insiders at @BitMEXdotcom racket told me the internal trading group follows the order flow & bets against clients to liquidate them & profit from it. And they use "overloads" to rekt u more. As if a dealer at a casino who knows your cards was allowed to bet against you to rekt u

— Nouriel Roubini (@Nouriel) July 18, 2019
Hayes, for his part, has countered that Roubini doesn't understand Bitcoin and the desirable service BitMEX provides, and is simply pumping his career and feeding an unscrupulous media by bashing the sector:
"Due to a lack of analytical rigor behind his criticisms of Bitcoin, Roubini attempted to focus the debate on the business practices of BitMEX…BitMEX provides safe, fast, and liquid ways for those who see the potential of crypto to trade and hedge cryptocurrency vs. fiat risk…He increases his publicity by being hyper-critical of Bitcoin regardless of the actual facts. And that is why the media trots him out whenever they need someone to bash Bitcoin and the cryptocurrency industry."
As fallout from the debate settled, Hayes emphasized the convenience of BitMEX and denied the veracity of allegations of criminal conduct at Bloomberg:
"BitMEX provides safe, fast, professional and liquid ways for those who see the potential of crypto and to trade and hedge cryptocurrency risk. We continue to monitor all legal and regulatory developments around the world and will comply with all applicable laws and regulations; we reject any allegations of criminality, manipulation or unfair treatment of our customers, who are at the center of everything we do."
In this video (at about the 8-minute mark), however, Hayes also describes how BitMEX turned itself profitable by offering leverage to "degenerate gamblers, AKA retail investors," something no other exchange was doing at the time:
"There are people who are offering similar types of products but who are focussing on degenerate gamblers, AKA retail traders in Bitcoin, so why don't we do the same…so we said, 'OK, we're going to create the world's highest-leveraged Bitcoin-US dollar product and we want to enable anyone who has Bitcoin to trade financial derivatives."
Several traders recently claimed that leverage -and not increasing demand- is behind recent price rises and volatility in crypto markets.