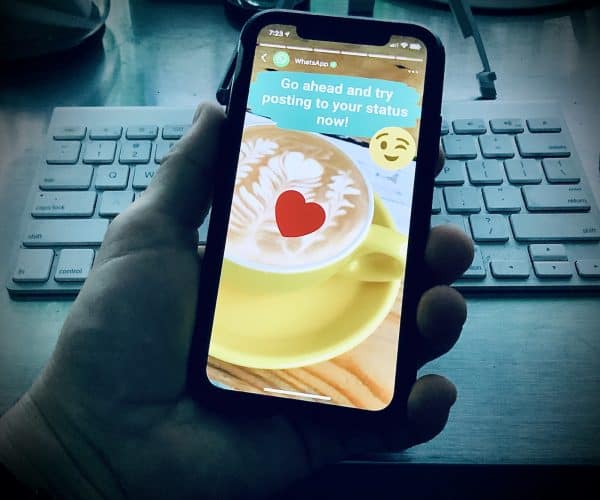 WhatsApp Payments, an in-chat payment feature that lets customers perform transfers through the messaging app to anyone in their contact list, may finally be on track to achieve mass adoption in India.
WhatsApp is owned by Facebook, (NASDAQ:FB) who bought the social media platform in 2014 for about $19.3 billion. WhatsApp became the world's most popular messaging application by 2015 and claims over 2 billion users worldwide as 2020.
There are notably more than 400 million WhatsApp users in India, but before the platform is widely adopted, the nation's banks will have to help the digitally-inactive consumers with learning how to use online payments services and social media messaging apps.
WhatsApp has provided a convenient way for customers in India, and globally, to interact with banks. Several banking services are now available via the end-to-end encrypted messaging app.
As first reported by Outlook India, Kotak Mahindra Bank was one of the first Indian financial institutions to launch banking services via WhatsApp back in 2018.
The bank claims it has served around 2 million users who have used the WhatsApp Banking channel to conduct transactions.
The institution reported a 98% annual increase in the number of users accessing WhatsApp Banking services.
In statements shared with IANS (Indo-Asian News Service), Deepak Sharma, president and chief digital officer, Kotak Mahindra Bank, noted:
"Given that the majority of our customers are familiar with the WhatsApp interface, we found that many of our digitally inactive customers have adopted WhatsApp as their first digital banking channel."
Anjani Rathor, chief digital officer at one of India's largest lenders HDFC Bank, remarked:
"WhatsApp also helps in two-way customer support through access to more than 8,000 FAQs on bank's products and services, quick product application links and enquiry services."
Abhijit Bose, head of WhatsApp India, noted that the Business API is assisting large Indian enterprises with connecting with the clients at scale.
Bose remarked:
"Once customers opt-in or reach out to ask a question, merchants using the API can send notifications, receipts, and provide customer support. This helps brands foster deep and meaningful relationships with their customers, which can help their companies increase sales and grow."
The HDFC Bank is also reportedly providing an AI-enhanced conversational banking experience via WhatsApp Banking.

Bose confirmed that the lockdowns enforced due to COVID-19 have made it critical for businesses to have a strong digital presence.

He also mentioned that businesses that many people were visiting in person, such as a bank or grocery store, have now moved completely over to WhatsApp.

WhatsApp Payments has not yet received regulatory approval for a full launch in the country with a population of around 1.5 billion. The Facebook-owned online payments solution recently revealed that it's planning to enter India's lending and loans market.

Sponsored Links by DQ Promote