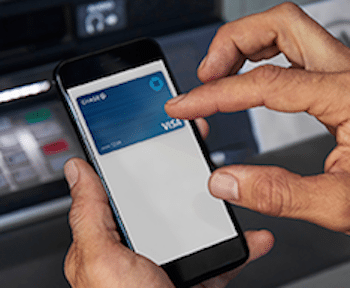 JP Morgan Chase announced on Wednesday it is planning to shut down its stand-alone mobile app, Chase Pay, in early 2020. But while the stand-alone app will not available any longer, Chase revealed that customers will soon be able to use Chase Pay in more merchant apps, including Grubhub, and with many more merchant websites in the coming months.
While sharing more details about the change, Eric Connolly, Head of Chase Pay, stated:
"We continue to focus on our customers and they are using the Chase Pay button on merchant websites and in merchant apps, and now their tap-to-pay Chase cards more than ever. So, we're shifting our focus to expand Chase Pay's presence in more merchant apps and websites. This will make it quick and easy for Chase's 51 million digitally active customers to use their Chase-issued Visa debit and credit cards at more places. They already are using Chase Pay on websites and in merchant apps such as Starbucks, Shell, United and Atom Tickets. They can also link Chase Pay to their PayPal account to shop at millions of places online."
Chase also reported that customers soon can use Chase Pay for the following:
In the apps for Grubhub and its portfolio company LevelUp
In the new Chase Center venue app launching for the 2019-20 Golden State Warriors season
With the more than 60,000 merchants in the Big Commerce network
Chase added it already has incorporated merchant discounts into the Chase Mobile app and offered it to its 35 million regular users.