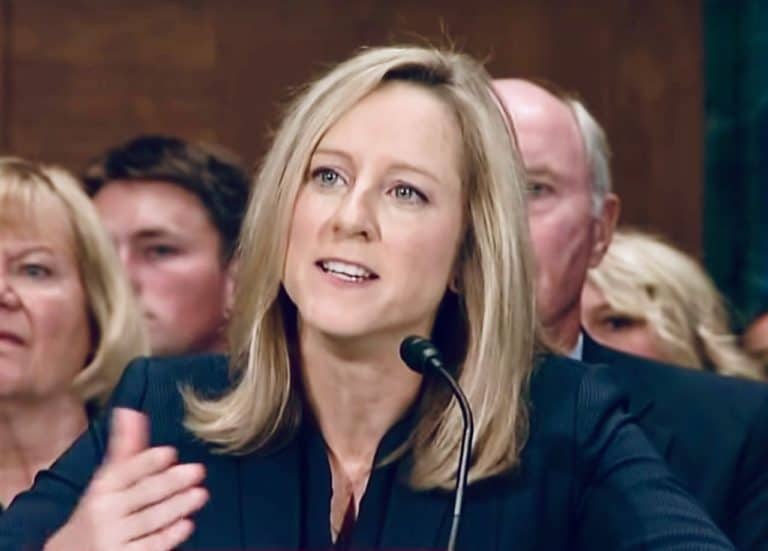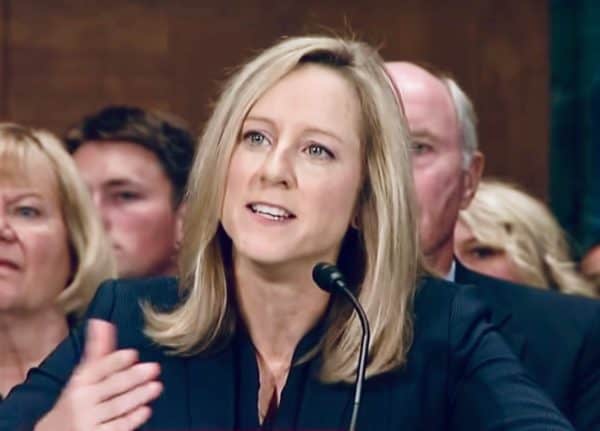 The Bureau of Consumer Financial Protection (BCFP – formerly known as the CFPB) has a new full-time director. Today, Kathleen Kraninger, a long time congressional staffer and DC veteran, was approved by the Senate. Kraninger will take over from interim director Mick Mulvaney who was also handling the Office of Management and Budget and her current boss. The vote was along party lines.
The BCFP has been mired in controversy almost from the beginning. A creation the Dodd-Frank Wall Street Reform and Consumer Protection Act which became law in the aftermath of the great recession, the BCPF became a hotbed for partisan politics and intense criticism during the term of its inaugural director, Richard Cordray. The divisive nature of the new bureaucracy undermined its effectiveness and caused some observers to question its need and relevance.
The appointment of Kraninger highlighted the ongoing partisan bickering. Kraininger, an Ohio native, worked for then Representative, now Senator, Sherrod Brown (D-OH). Brown, who sits on the Senate Banking Committee, slammed Kraininger as "unqualified." In fact, Brown ignominiously posted a highly critical video on YouTube attacking Kraininger.
Meanwhile, the US Chamber of Commerce lauded her selection and recommended that the Senate should swiftly approve her nomination:
"Ms. Kraninger has extensive experience overseeing the budget and management for a number of executive departments and Federal agencies, including the Bureau and other financial regulators. This type of budgetary and managerial experience is essential to preparing the Bureau for long-term success."
Congressman Patrick McHenry, the incoming Ranking Republican on the House Financial Services Committee, commented on Kraninger's confirmation:
"Congratulations to Kathleen Kraninger on her confirmation as the director of the Bureau of Consumer Financial Protection. With a full-time Director in place, the BCFP can focus on their important work protecting American consumers. I look forward to working with Kathleen in the months ahead as we help ensure American families and small businesses have greater access to our financial system."
Mary Jackson, CEO of the Online Lenders Alliance (OLA) issued the following statement following the announcement:
"We congratulate Kathleen Kraninger on her confirmation to lead the BCFP.  Fintech is delivering a host of convenient and affordable credit options for qualified Americans, and we look forward to working with her on strong and clear policies to allow that innovation to continue.  People need and deserve access to reliable credit, and we need a system that preserves that opportunity."
Jackson added that Kraninger's extensive experience in both the Executive Branch and as a senior Congressional staffer will bring unique skill to help enable the Bureau to stay focused and tackle the many pressing issues facing consumers:
"Through her work at OMB and a distinguished public service career, Kathleen Kraninger has demonstrated that she is the right person for the job."
Sponsored Links by DQ Promote