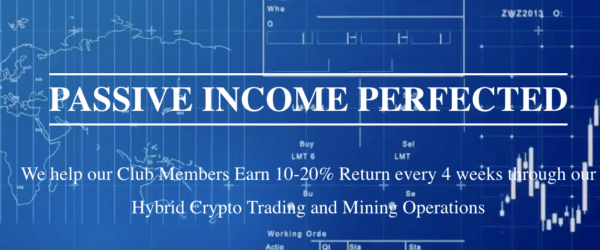 The Texas State Securities Board (TSSB) has issued an emergency cease-and-desist order against an accused serial fraudster, Mark Steven Royer.
Mr. Royer is allegedly selling the "My Crypto Mine" project, which bears the features of a pyramid scheme.
Earlier this year, Royer and two partners with criminal histories to lost all their investors' money in a failed cryptocurrency project called "BitQyck."
Both "BitQyck" and "My Crypto Mine" projects allegedly both promise handsome returns, neither have been registered to sell securities to Texas residents, and My Crypto Mine has been recruiting sellers and offering them 2-4% bonuses for bringing in new members, "…without verifying the persons are registered to offer and sell securities," the TSSB's Enforcement Division alleges.
The board also claims that Royer has been misrepresenting his background while obscuring the failure of the BitQyck enterprise.
Royer created the "Bitqy" cryptocurrency in 2017 with Bruce Bise, a convicted "white collar criminal," and Samuel Mendez, a lawyer disbarred after "committing acts of dishonesty and moral turpitude."
The board says the three sold "Bitqy" for $0.02 per token, claimed the project was founded on principles of "honesty" and "integrity" and told investors the coin could trade for $3 at some time in the future.
Instead, the token lost 99% of its value and was trading at $0.000572 per token as of November 11, 2018.
Bise was convicted of "fraudulent schemes and artifices" as well as in 1997 in Arizona and was sentenced to 7 years in prison.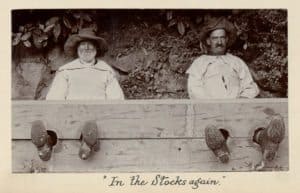 Mendez was disbarred in California in 1995 for allegedly misappropriating client funds.
Since the failure of BitQy, Royer has now moved on to selling My Crypto Mine to Texas residents, the Texas Securities Board claims.
Participation in the scheme requires a minimum $5000 US investment on or before November 30th, when the cost of investing will allegedly go to $10 000.
Royer has been promising 10%, 15% and 20% monthly ROI's depending on the size of the investment, has allegedly claimed that returns are guaranteed and that, "investors' capital will never lose its value."
The TSSB says that Royer has also claimed his project has been helping participants build a nest egg for retirement, create six-figure college funds for dependents and eliminate debt.
He also allegedly told investors that a "major church" has recommended the project to its 6 million members.
Ultimately, the Texas State Securities Board has determined that Royer:
has been offering securities as defined by the Securities Act and by failing to register them, is in violation of the Act.
"Repondents are (also) engaging in fraud in connection with the offer for sale of securities."
"Respondents' conduct, acts and practices threaten immediate and irreparable harm."
Royer is entitled to a hearing within 31 days of receiving the order and could be fined a maximum of $10 000 and imprisoned for 2-to-10 years for, "any knowing violation…of the Securities Act."
---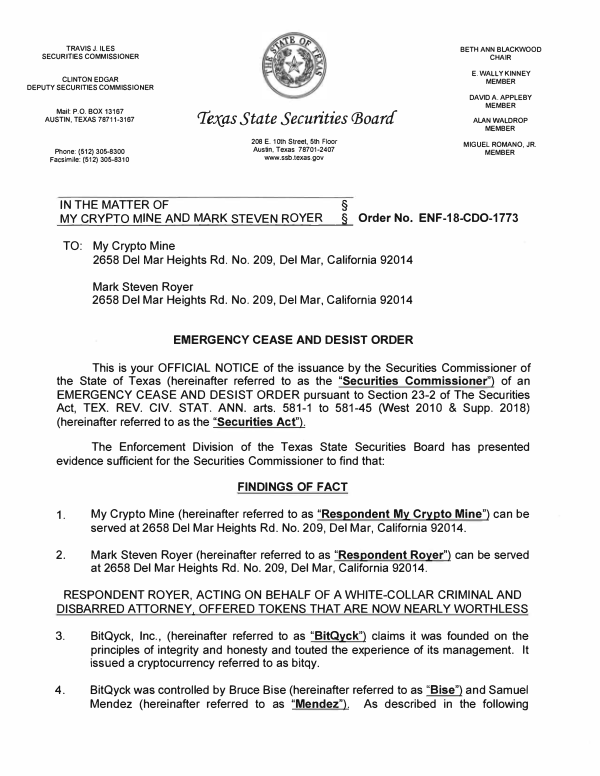 Sponsored Links by DQ Promote