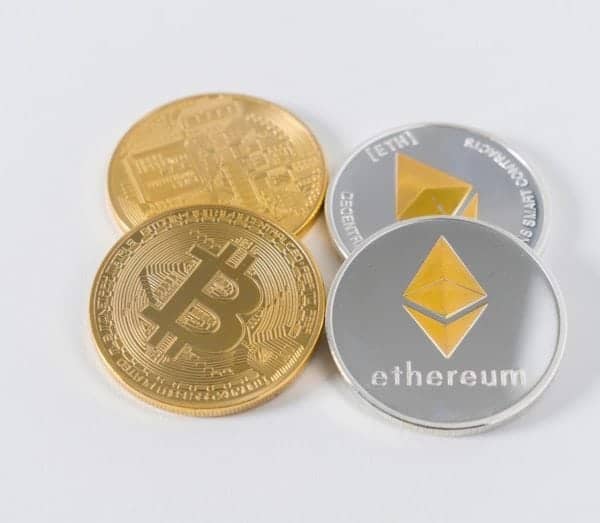 Mastercard has reportedly been granted a patent to link cryptocurrency with Fiat accounts. According to its filing, the patent was created to manage fractional reserves of blockchain currency comprising: storing, in a first central account, at least a fiat amount associated with a fiat currency.  The company reported:
"In recent times, blockchain currencies have seen increased usage over traditional fiat currencies by consumers who value anonymity and security. Currencies that use a blockchain, such as cryptographic currencies, offer consumers a currency that is decentralized and relatively anonymous and secure in its use. For example, a transaction that is posted to a blockchain may not require any information regarding the sender or recipient of the currency, and thus may enable the payer and payee of a transaction to retain anonymity. Such an aspect of blockchain transactions may be highly desirable for consumers that wish to maintain their privacy, and may help reduce the likelihood of fraud due to theft of their information."
Mastercard also noted that while blockchain currencies can often provide such safety and security for the payer's information, such security may be limited for payees, particularly due to the limitations of the blockchain. Mastercard also noted that consumers are reluctant to using blockchain.
"Conversely, traditional fiat payment transactions that are processed using payment networks often have processing times that are measured in nanoseconds. As a result, consumers and merchants that are accustomed to fast transaction times are often either forced to wait a significant amount of time for a blockchain transaction to be conducted, or the payee must rely on the payer's good faith that their transfer will be valid. In such latter instances, the anonymity of the blockchain may leave the payee at a disadvantage, because the inability for the payee to identify the payer may prohibit the payee from utilizing various risk or fraud detection methods. Therefore, many entities, particularly merchants, retailers, service providers, and other purveyors of goods and services, may be wary of accepting blockchain currency for products and participating in blockchain transactions."
Mastercard then reported that due to these circumstances there is a need to improve on the storage and processing of transactions that utilize blockchain currencies. The company reported that existing payment networks and payment processing systems that utilize fiat currency are specially designed and configured to safely store and protect consumer and merchant information and credentials and to transmit sensitive data between computing systems.
"In addition, existing payment systems are often configured to perform complex calculations, risk assessments, and fraud algorithm applications extremely fast, as to ensure quick processing of fiat currency transactions. Accordingly, the use of traditional payment networks and payment systems technologies in combination with blockchain currencies may provide consumers and merchants the benefits of the decentralized blockchain while still maintaining security of account information and provide a strong defense against fraud and theft."
In a recent email with CNBC, Seth Eisen, Mastercard's senior vice president for communications, stated:
"We're consistently looking at ways to bring new thinking and new innovations to market to create value for us and our customers and cardholders. Patent applications are part of that process, taking steps to protect the company's intellectual property, whether or not the idea ever comes to market."
Eisen concluded that no products have been brought to market at this time.

Sponsored Links by DQ Promote