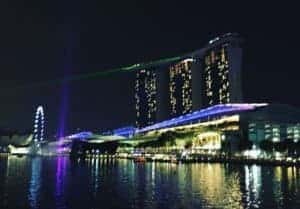 Goldbell Financial Services (GBFS), a subsidiary of Singapore's largest commercial vehicle and industrial equipment distribution and leasing company Goldbell Group, has inked a new partnership with crowdfunding platform "New Union. Goldbell wants to provide SME clients new, innovative and alternative financial solutions, and crowdfunding is the way to go. New Union was awarded Full Capital Market Service License by the Monetary Authority of Singapore in 2017
Goldbell says it is creating a dynamic Peer-to-Peer (P2P) Fintech eco-system that matches the financing needs of underserved SMEs with investors who are seeking out a more diversified and attractive pool of creditworthy investment options. GBFS explains this will combine their financial expertise in asset-backed lending and strong customer base with New Union's experience and reach in the Asian crowdfunding arena.
The two companies expect to jointly develop a credit scoring system based on historical borrowing data and the borrower's digital footprints as well as securitisation of digital assets.
The GBFS – New Union arrangement is described as combining traditional financial services and digital technology but it also brings a wealth of finance and credit risk experience, with the appointment of Goldbell's Chief Operational Officer Alex Chua as advisor to the board of New Union.
An advocate of technology and innovation with a background in corporate finance that includes being JP Morgan's South-east Asia's head of equity derivatives structured products, Chua believes that providing alternative funding access is the game changer of growth.
"Embracing the paradigm shift towards digital banking and the culture of innovation, we are excited about the tremendous value creating potential that this collaboration with New Union brings. Freed from the constraints of traditional banking regulations, underserved SME entrepreneurs will now be empowered to scale up fast and capitalise on market opportunities previously closed to them and realise their full business potential."
The mission is to connect GBFS's business worthy entrepreneurs with its regional community of investors. New Union, has reportedly raised more than S$2.5 billion for SMEs across the region since its inception in 2013. New Union claims to be one of Asia Pacific's fastest growing Fintech platforms with a presence across China, Taiwan, Cambodia and most recently Philippines.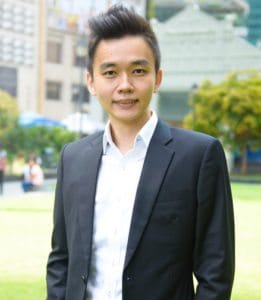 Eddie Lee, Group CEO of New Union, says his company understands the challenges faced by SMEs and how financing can help them grow.
"We believe that our collaboration with GBFS will allow us to identify more creditworthy companies and provide our investors with more crowdfunding options to augment their investment portfolios." The new initiative will help businesses reach their full potential by reducing cash-flow gaps and enhancing capital growth at a lower cost of credit than other traditional alternative financing companies, and also within a shorter fund-processing period. It will also offer investors access to asset classed investment opportunities previously only available to institutions, with attractive risk adjusted annualised returns."
Since its inception in 2013, New Union holds the aim of connecting local SMEs seeking short-
term financing with investors interested in making short-term investments. A homegrown

platform, it has raised more than S$2.5 billion in loans for SMEs across Asia Pacific. Over the
past 4 years, it has also extended footprint into China, Taiwan, Cambodia and Philippines.
New Union Singapore was awarded Full Capital Market Service License by the Monetary
Authority of Singapore in 2017. For more information, please visit: www.newunion.sg

Sponsored Links by DQ Promote